UVA Palmer Park
Original Contract Amount:
$18.4 M
Final Contract Amount:
$19.6 M
Project Size:
55,630 SF
Project Type:
CM@Risk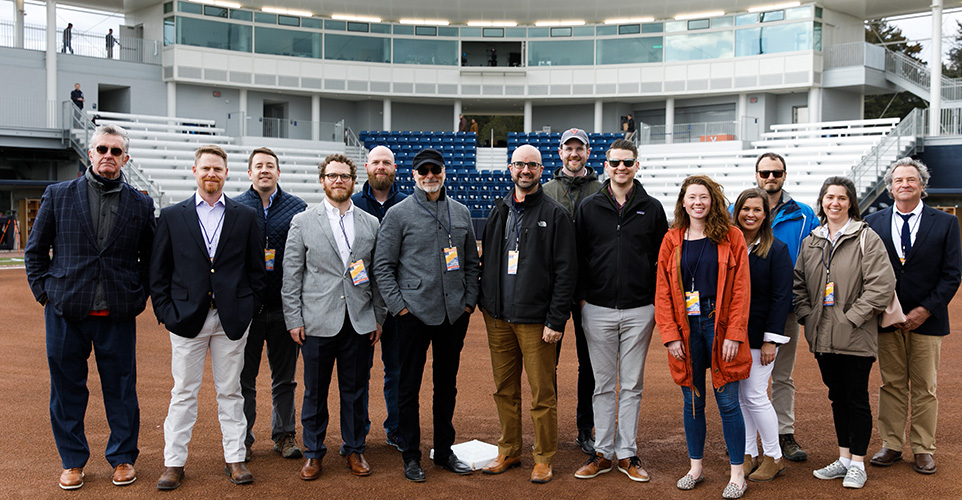 Project Location:
428 Massie Road
Charlottesville, VA 22903
Client:
Keith Payne
(434) 531-0311
Architect:
VMDO Architects
200 E Market Street
Charlottesville, VA 22902
Palmer Park brings all of Virginia's softball needs to one location. Featuring a 522-seat grandstand, indoor player development center, team lounge, and training room—the press box for media, cameras and scoreboard/PA personnel are all located above the concourse behind home plate. The locker rooms, umpire locker rooms, and mechanical and maintenance spaces are all located under split-slab construction below the concourse.
The concourse wraps around the entire facility including the outfield where additional spectator seating on grass berms is accommodated. Palmer Park is illuminated at night under LED field lights—which was a first for UVA.