Alan B. Pearson Cancer Center
Contract Amount:
$33 million– 2023 value
Project Size:
76,188 SF
Project Type:
Bid/Lump Sum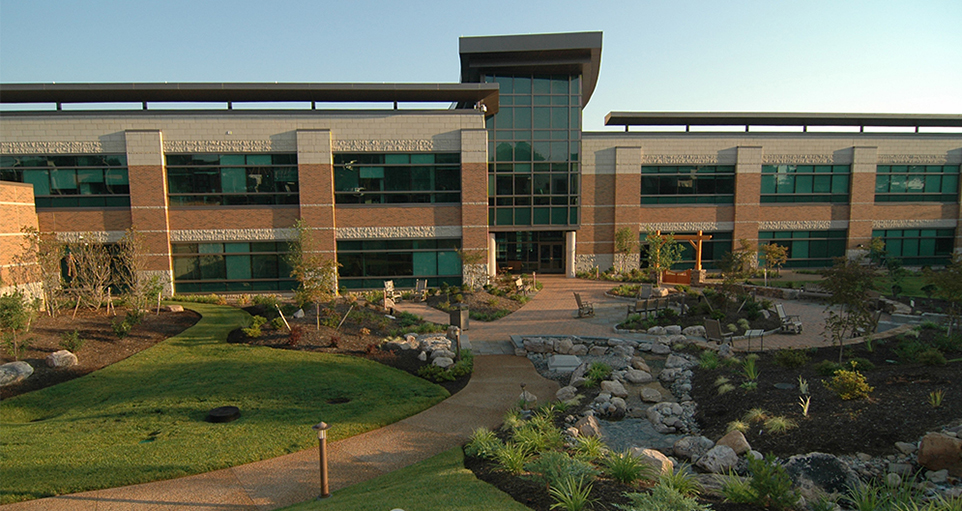 Project Location:
1920 Atherholt Road
Lynchburg, VA 24501
Client:
Todd Martin
(434) 947-4494
Architect:
HKS Inc.
2100 E. Cary Street, Suite 100
Richmond, VA 23223
Contact: Steven Buell
(804) 644-8400
This project entails the construction of an advanced 2-story outpatient treatment center spanning 76,188 square feet, specifically designed to cater to CENTRA Health's oncology and radiation therapy requirements. The facility will boast state-of-the-art medical equipment, including two vaults meticulously engineered to house linear accelerators, a CT scan, x-ray facilities, and infusion spaces. Alongside these cutting-edge treatment areas, the center will encompass examination rooms, well-equipped offices, a modern laboratory, and various support spaces.
An integral component of the project is the creation of an extensive and serene healing garden, providing a calming and rejuvenating environment for patients and staff alike. At the Owner's request, we have proactively engaged in value engineering services to optimize project efficiency without compromising quality. Our goal is to deliver a world-class outpatient treatment center that not only meets the highest standards of medical care but also fosters an atmosphere of healing, hope, and comfort.