The Academy Center of The Arts
Original Contract Amount:
$22.5 M
Final Contract Amount:
$23 M
Project Size:
40,000 SF
Project Type:
GMP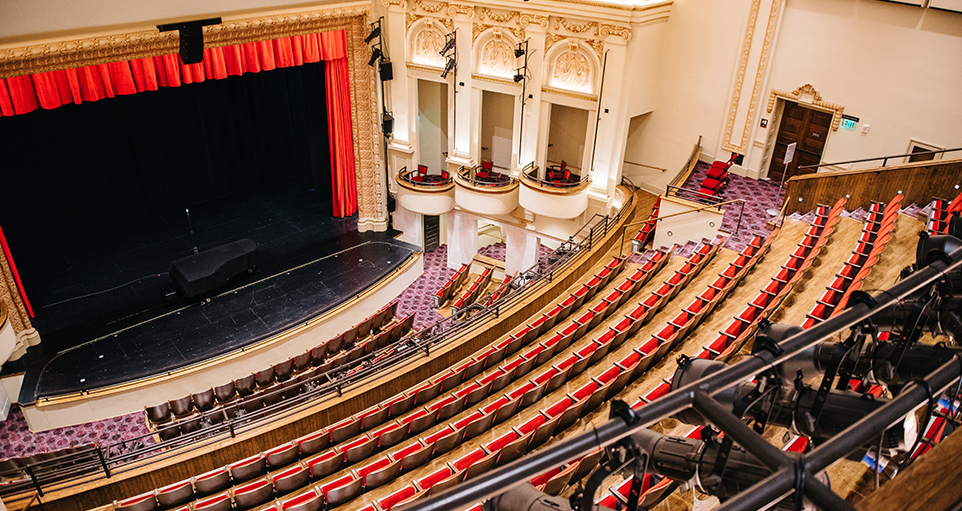 Project Location:
600 Main Street
Lynchburg, VA 24501
Client:
Geoff Kershner
(434) 846-8499
Architect:
CJMW Architecture
1030 Main Street
Lynchburg, VA 24501
Jamerson-Lewis was selected through an RFQ/ RFP process in the Fall of 2015 for the Phase I work on the 105-year-old historic Academy Theatre that included the structural stabilization of the existing masonry walls and heavy timber wood roof trusses along with the complete replacement of the roof and structure over the 2nd balcony area. JLC was then selected to continue working with the Architect and the Academy to provide GMP pricing for the next phases of work.
A "fast-track" Early Design / Bid package was developed for the initial foundations and site work for the 14,000 SF 5th Street Lobby addition. This work was completed at the end of 2016. The last two phases of work were then estimated through various levels of design documents and a final GMP was established in the Spring of 2017 for the remaining $20 MM worth of work to complete the project.
We worked extensively with the Architect, the Academy and our Subcontractors and suppliers to ensure the overall project came in within budget. Several iterations of value engineering were performed at the various design levels to make sure the design and budget aligned as needed. The project was completed in the fall of 2018.
This 40,000 SF facility now houses a state-of-the-art 880-seat performance theatre that accommodates national performers including rock bands, off-Broadway plays, orchestras and digital video shows.